The two Frankfurt artists Özlem Günyol and Mustafa Kunt talk in an interview about their latest work and how the pandemic has surprisingly changed their approach. We present the work here in advance.
Hortense Pisano: Dear Özlem, dear Mustafa, what are you working on right now?
Özlem Günyol, Mustafa Kunt: At the moment, we are working on two projects that are related to the human body in different ways. While one of the projects deals with the body's relation to outer structures, the other examines the body itself as a central theme.
The second one is almost finished, which is a self-portrait project that consists of two stencil rulers which are made with the cross-sections of our bodies from top to the bottom. The project is called "Herself/Himself" and it is about the experience of isolation.
We were in Izmir, Turkey as the pandemic started to spread in Europe in March 2020. As the borders closed, we had to extend our stay in Izmir until the end of June 2020. During this period, especially the first 3 months, we had to go into lockdown. Not being able to go out, except for shopping once every two weeks, was almost like an experiment on the self.
As we are in constant communication with our surroundings, the experience of very limited interaction with others – both visually and tactilely, didn't just created a distance to the other things but as well as to the self. With limited interaction, most of the definitions of the self that are created by the relations with the surroundings got lost. Paradoxically, this happened at a time when we were by ourselves more than ever.
"Herself/Himself" is an outcome of this paradoxical situation. It attempts to reposition one's self in new circumstances and underlines the isolation by materialising the body. This repositioning creates a space to contemplate whether the new circumstances provide a closer look or further distancing of understanding ourselves."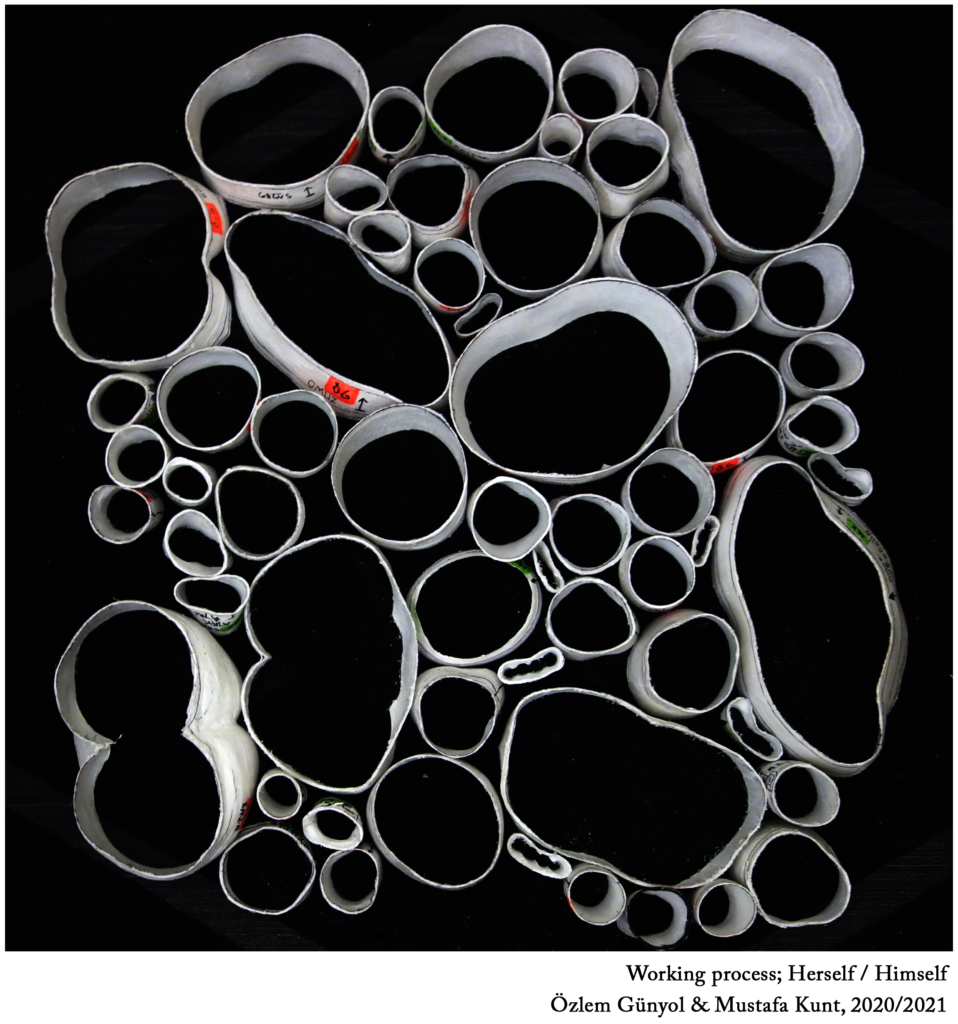 Does the pandemic change your work? If yes, how? And if not, why not?
The pandemic has changed the way we live life. First, it has slowed down everything. In our case, the studio work is needed when it comes to finalizing the work. The creation part is almost always connected to the things happening around us. So, limited interaction changed the way we work as well.
Things change and continue in new directions all the time, however this time, the difference was having had an experience in a collective level. We'll see the effects of this collective experience on our work in time.
The reopening of museums and exhibition halls could be an opportunity to rethink to rethink the exhibition practice. What would you like to see change as you would like?
We expect that these institutions don't just continue with their programs when things start to get back to normal, but also make a room to think of the effects of this collective experience.
I find, on the one hand, you have found a new language to express yourself: parts of your own body are "processed". Using your own body as material is something new, isn't it?
Yes, materializing our body in this way is something very new in our work, however our approach is quite similar to our work in general. There are some early works as well, where we had used our bodies directly during the school days.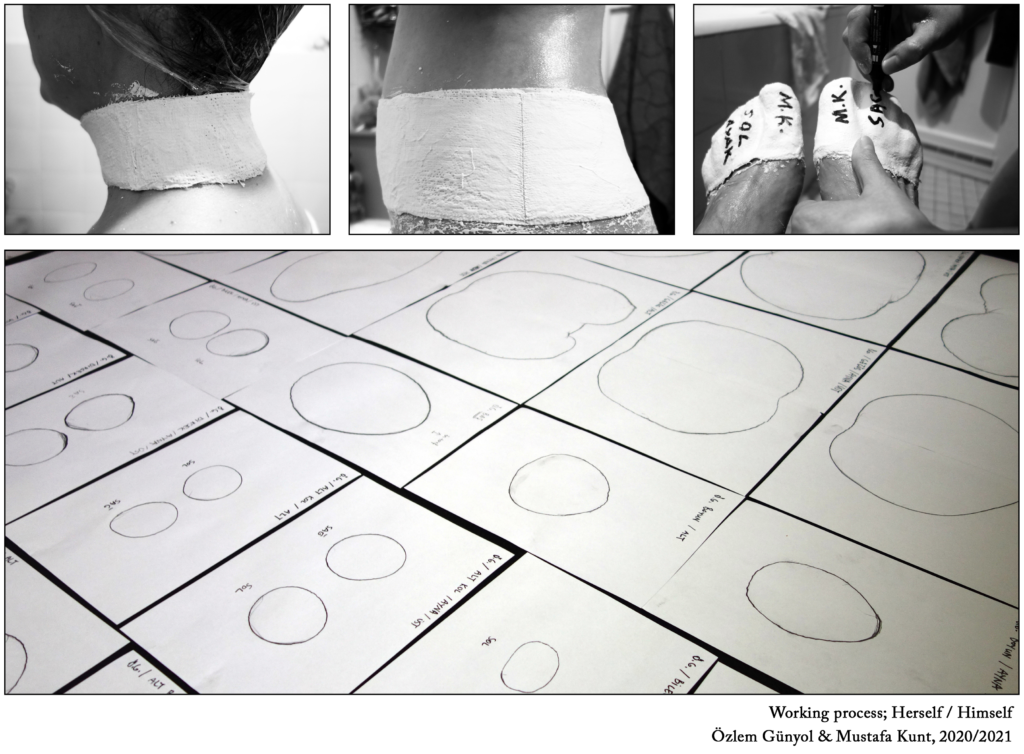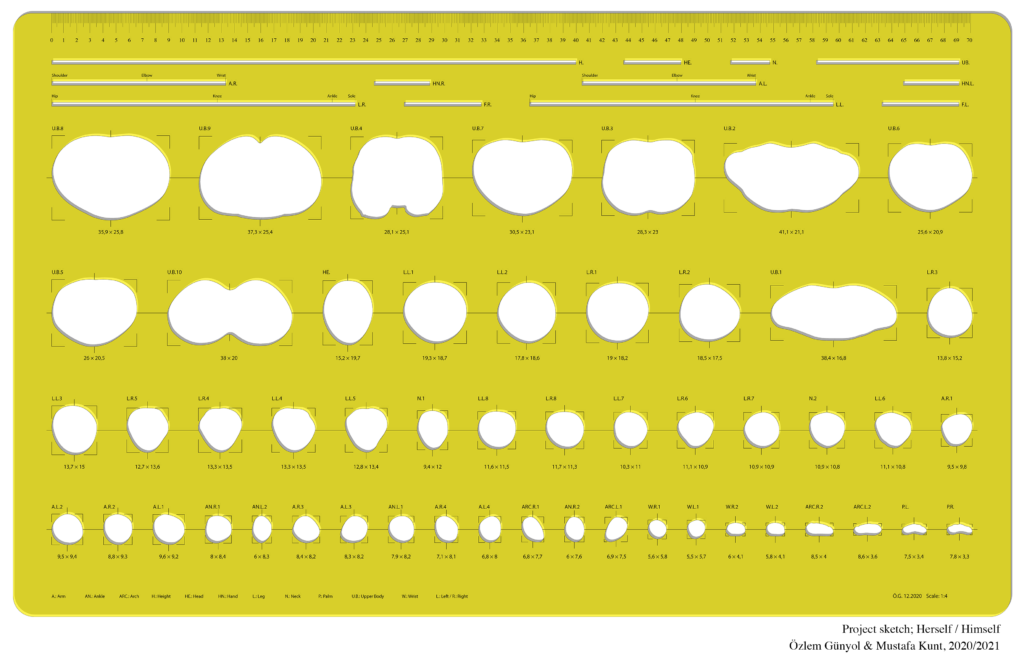 What process is documented in the two photos? What are the dimensions and what kind of material is used? Are the depicted drawings the body measurements, and dimensions? Have you transferred these then to the rulers?
At first, we took the cross-section moulds of our bodies from top to the bottom using plaster as our material. Then these moulds were used to make the drawings of the cross-sections. Afterwards, these drawings were scanned, brought together in a computer program and then used to make the vector drawings. The vector files are used to make the final design of the rulers.
Are these rulers the final work ? How would you show this work later in an exhibition?
Side by side on the wall.
This way of measuring and taking measurements fits very well with the conceptual approach of your work.
Yes, there are multiple pieces of work that we have made with the idea of measuring or scaling.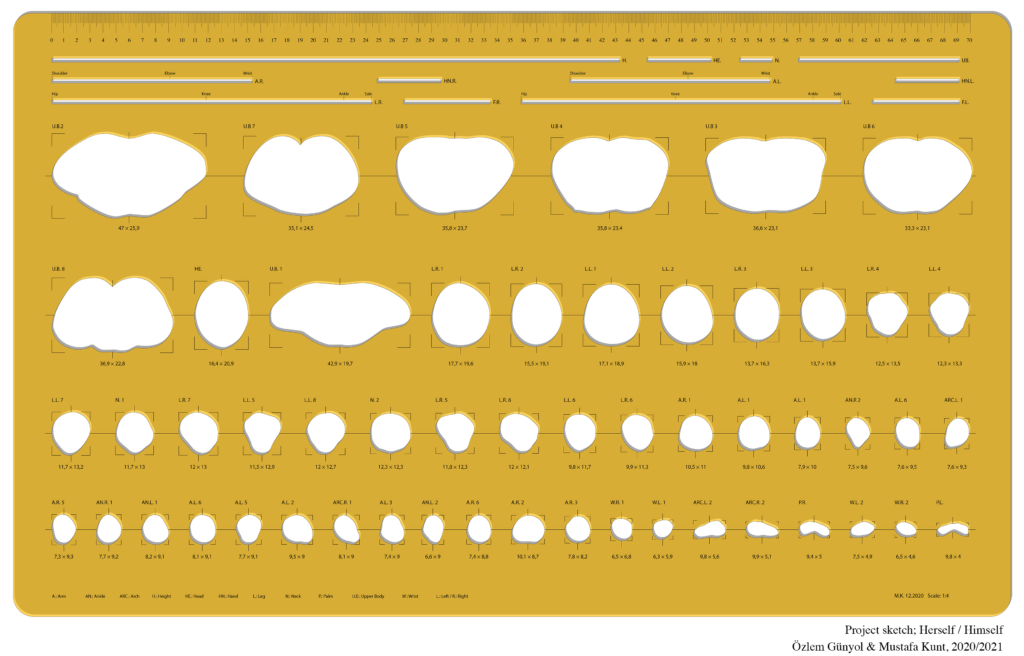 Many thanks to both artists to present their new work here and to give insight into their working methods.
---
Selection of works: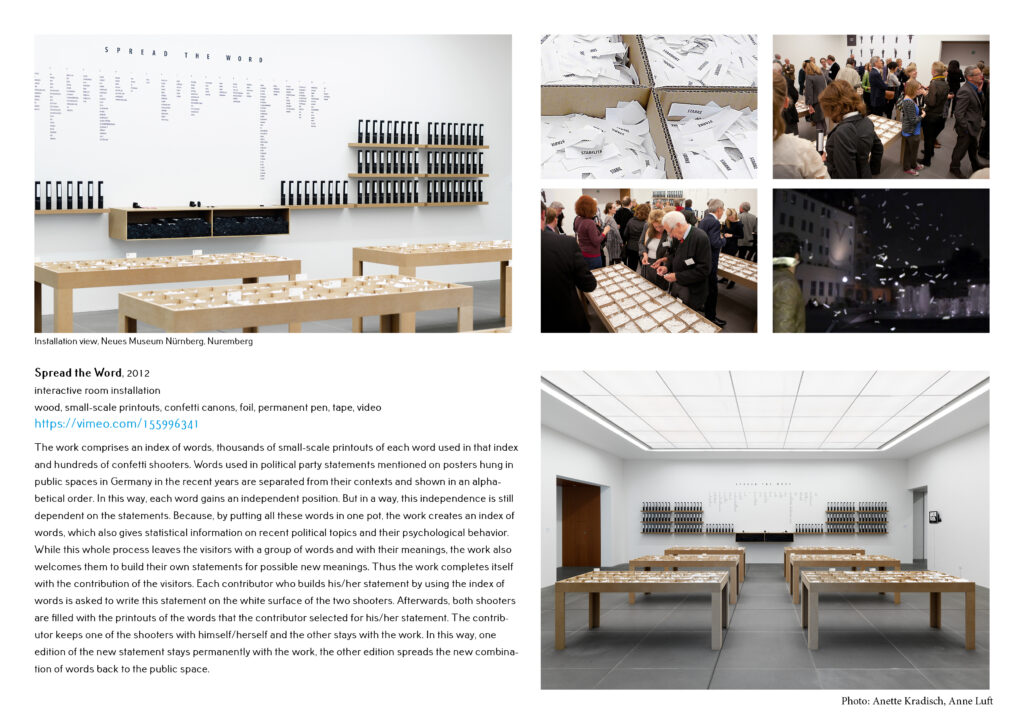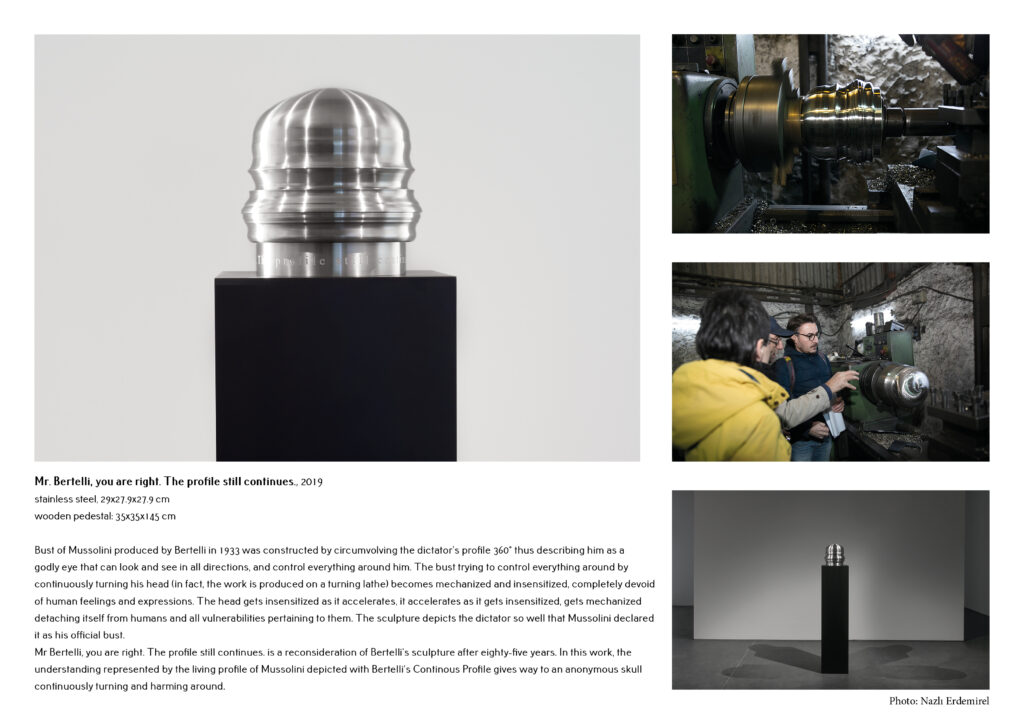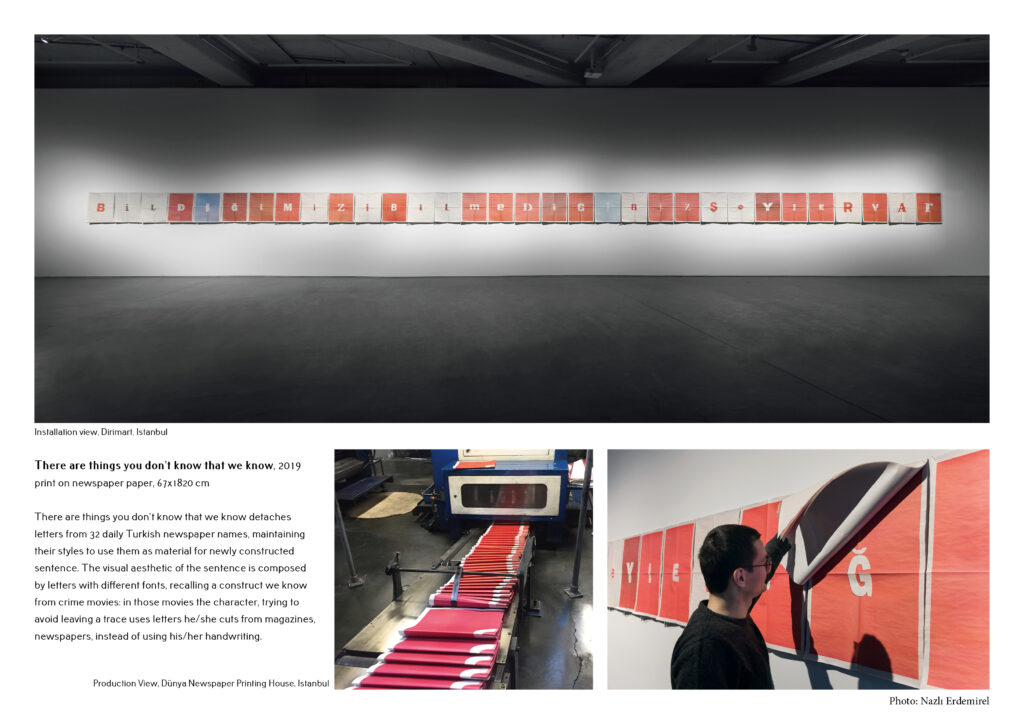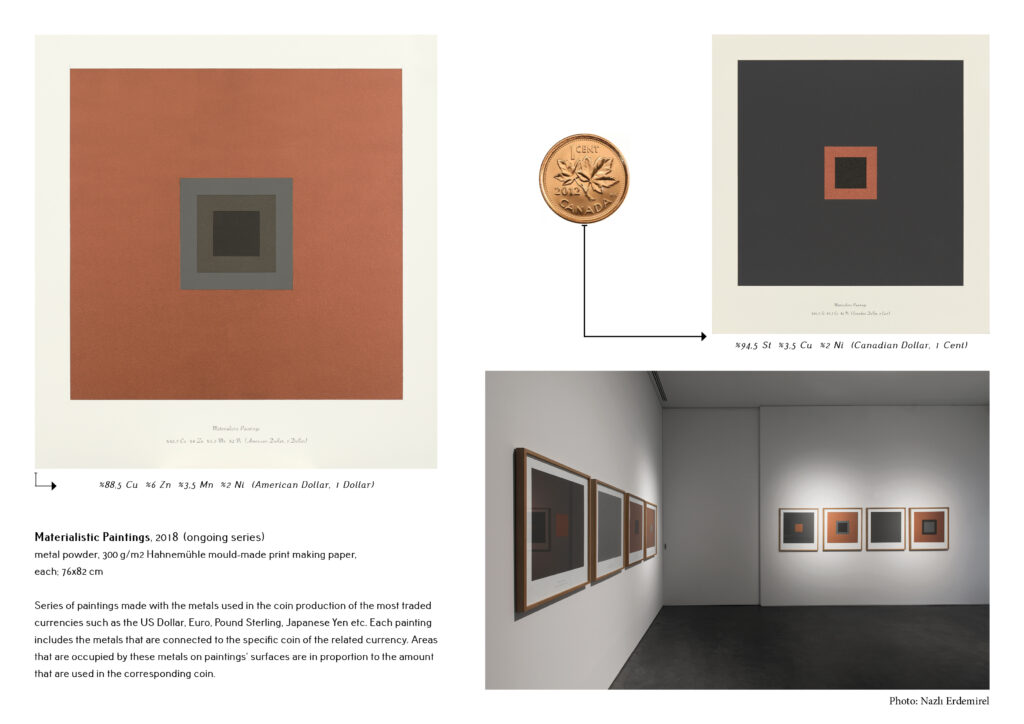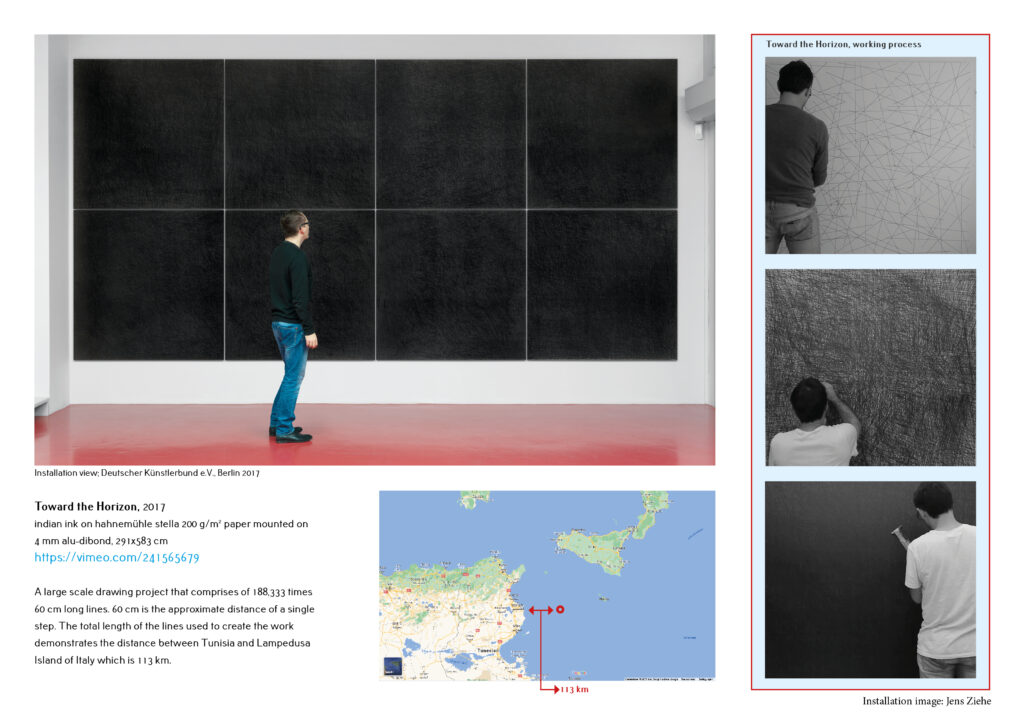 ---
Özlem Günyol and Mustafa Kunt have been working together since 2005. In their works, they investigate representation of individual and collective belonging, meaning of language, symbols, and information conveyed by the media, as well as their link to culturally coded patterns of understanding. This way, they contribute to the critical reflection on current societal questions of cultural and societal affiliation. With their artistic approach they structurally alter and transform the way these questions are being answered. In order to do that, the artists use methods such as translation, coding, deconstruction, classification, juxtaposition, and superimposition.

Özlem Günyol (d. 1977, Ankara) and Mustafa Kunt (d. 1978, Ankara) after graduating from Hacettepe University Ankara in 2001, they moved to Frankfurt to continue their education at Städelschule. Artist's selected prizes include; Städel-Prize, DE (2005); Jürgen Ponto-Stiftung Work Grant, DE (2008); J.W. Hector Kunstpreis, 2nd Place Award, DE (2009); ars viva Prize for Fine Arts, Kulturkreis der Deutschen WirtschaftDE (2012); Hessische Kulturstiftung Travel Grant 2015-16, DE (2014); HAP Grieshaber Preis der VG Bild-Kunst, DE (2017). Özlem Günyol and Mustafa Kunt live and work in Frankfurt am Main.
---